April 15th is National Banana Day! Bananas have a range of health benefits, but they're also a delicious ingredient you can add into your next meal! Bananas are high in antioxidants, magnesium, potassium, vitamin C and vitamin B6. Bananas are also a prebiotic. Prebiotics are a type of fiber that is great for our gut bacteria. Did you know that one banana has 89 calories, 1.1 grams of protein, 22.8 carbs, and 12.2 grams of sugar? So many beneficial nutrients!
Today, we'll be sharing 3 healthy banana recipes you can make for breakfast, a quick snack, and dessert.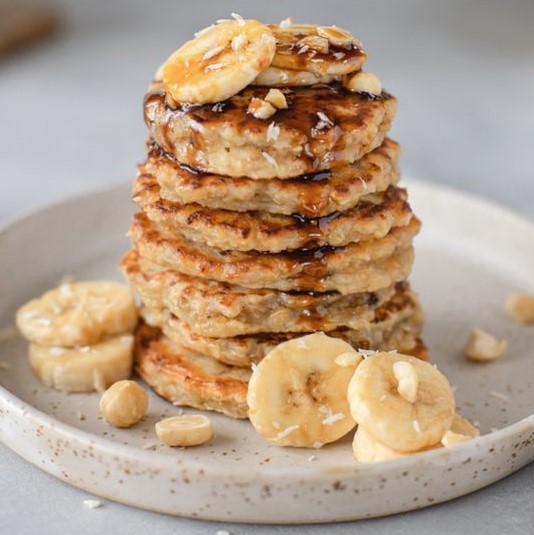 Ingredients:
2 Ripe Bananas
2 Eggs
1 Cup Oats
Instructions:
Preheat a skillet on low heat.
Mix the bananas, eggs and oats together in a blender on low speed.
Grease your skillet with coconut oil and pour the batter onto your prepared skillet.
Allow the pancakes to cook through on one side before flipping.
Flip and cook the other side until done; repeat for the rest of the batter.
Serve with peanut butter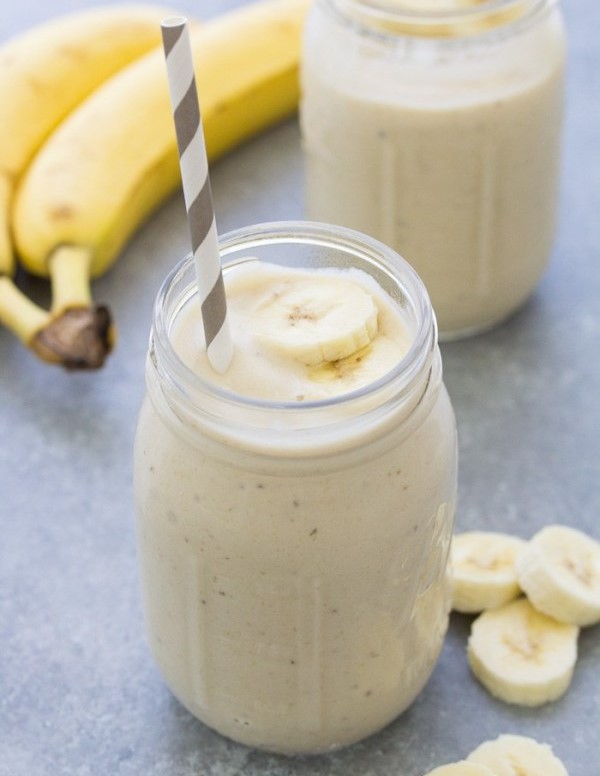 Ingredients:
1 cup sliced frozen banana
¼ cup Greek yogurt
¼ cup milk
¼ teaspoon vanilla extract
Instructions:
Place all ingredients in a blender. Blend until smooth, adding more milk if needed to reach desired consistency.
Serve immediately.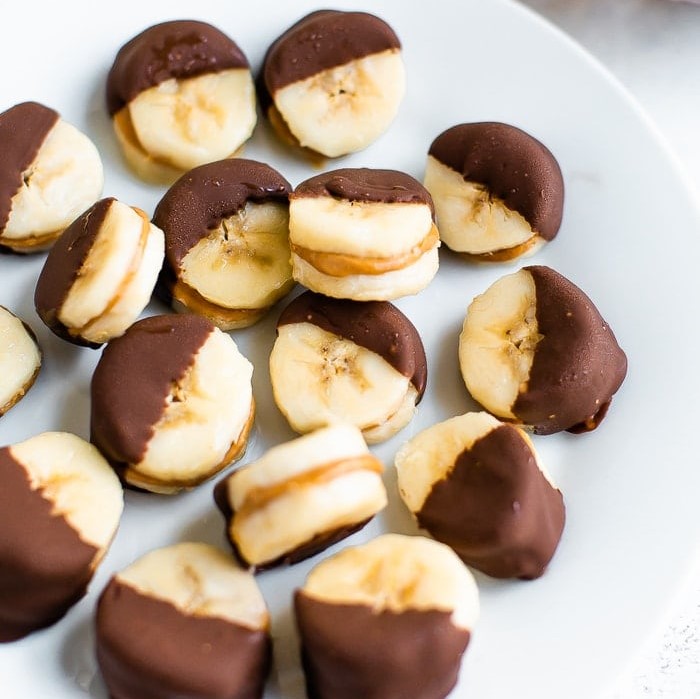 Ingredients:
3 Ripe Bananas
1/3 cup of natural peanut butter
½ cup dark chocolate chips
2 teaspoons coconut oil
Instructions:
Peel and slice banana into ¼ inch thick slices.
Line backing sheet with parchment paper. Place ½ teaspoon of peanut butter on a banana slice and top with another banana slice.
Freeze banana slices for 1 hour.
Melt chocolate and coconut oil in a microwave safe bowl for 1 minute to melt.
Once melted, dip half of each banana slice into the chocolate.
Place banana slices back on baking sheet and freeze for 15 minutes.