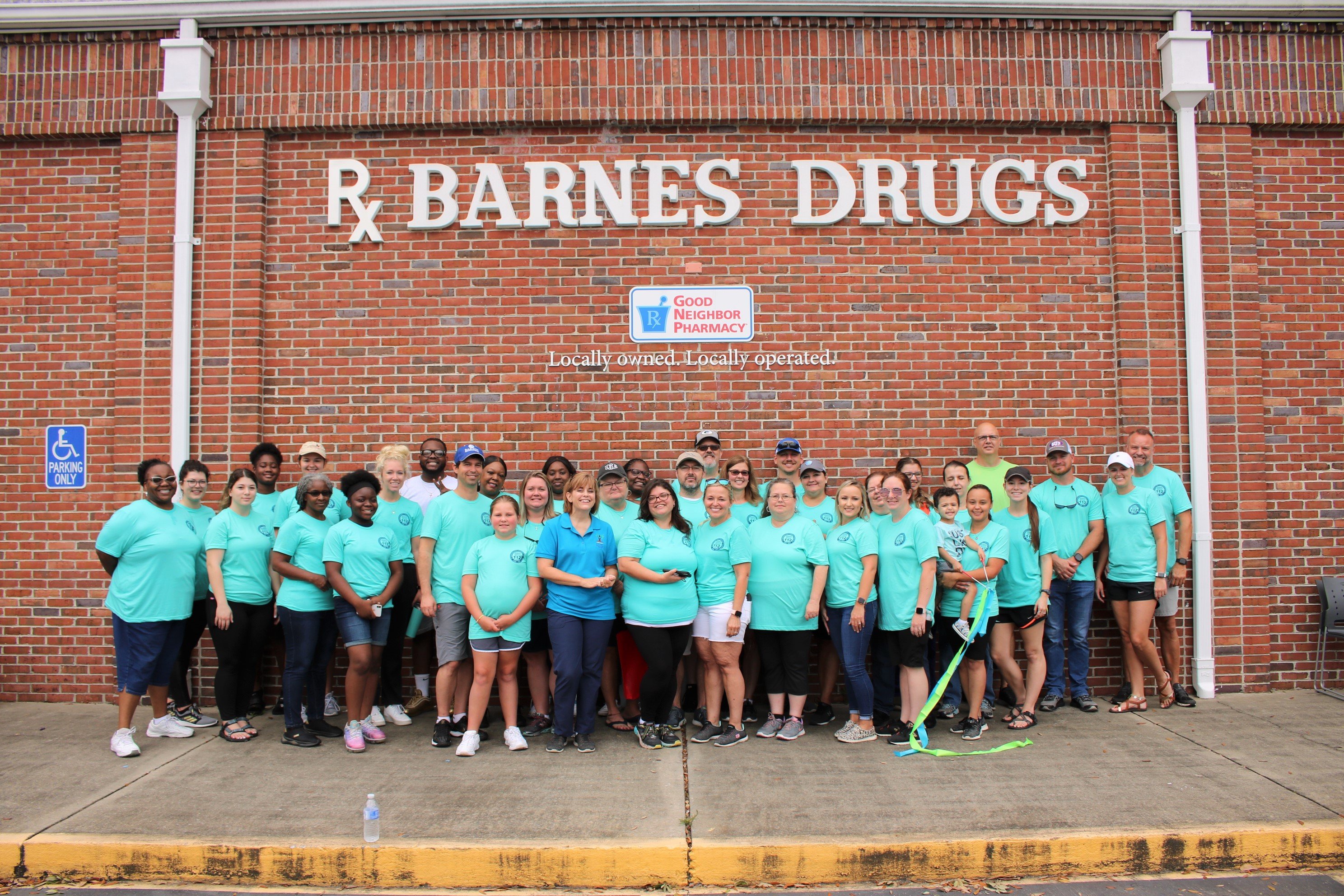 At Barnes, we're passionate about serving our communities. As part of our mission to improve the quality of life of those we serve, we are dedicated to supporting our communities through volunteerism and fundraising. Barnes Healthcare Services has raised and donated more than $344,000 for our communities since 2009.
We partner with local non-profit organizations to raise awareness and funds as well as provide the volunteer time needed to support the missions of these organizations for the betterment of our communities.
Barnes Drug Store Annual 5k Fun Run
Founded on the Barnes Drug Store centennial anniversary in 2009, our annual 5k has raised hundreds of thousands of dollars to support local non-profit organizations in our communities.
Each year, we choose a different organization to be the beneficiary of the 5k. Our teams spend months collecting sponsorships, planning and hosting fundraising events, and raising awareness about the run and the beneficiary organization.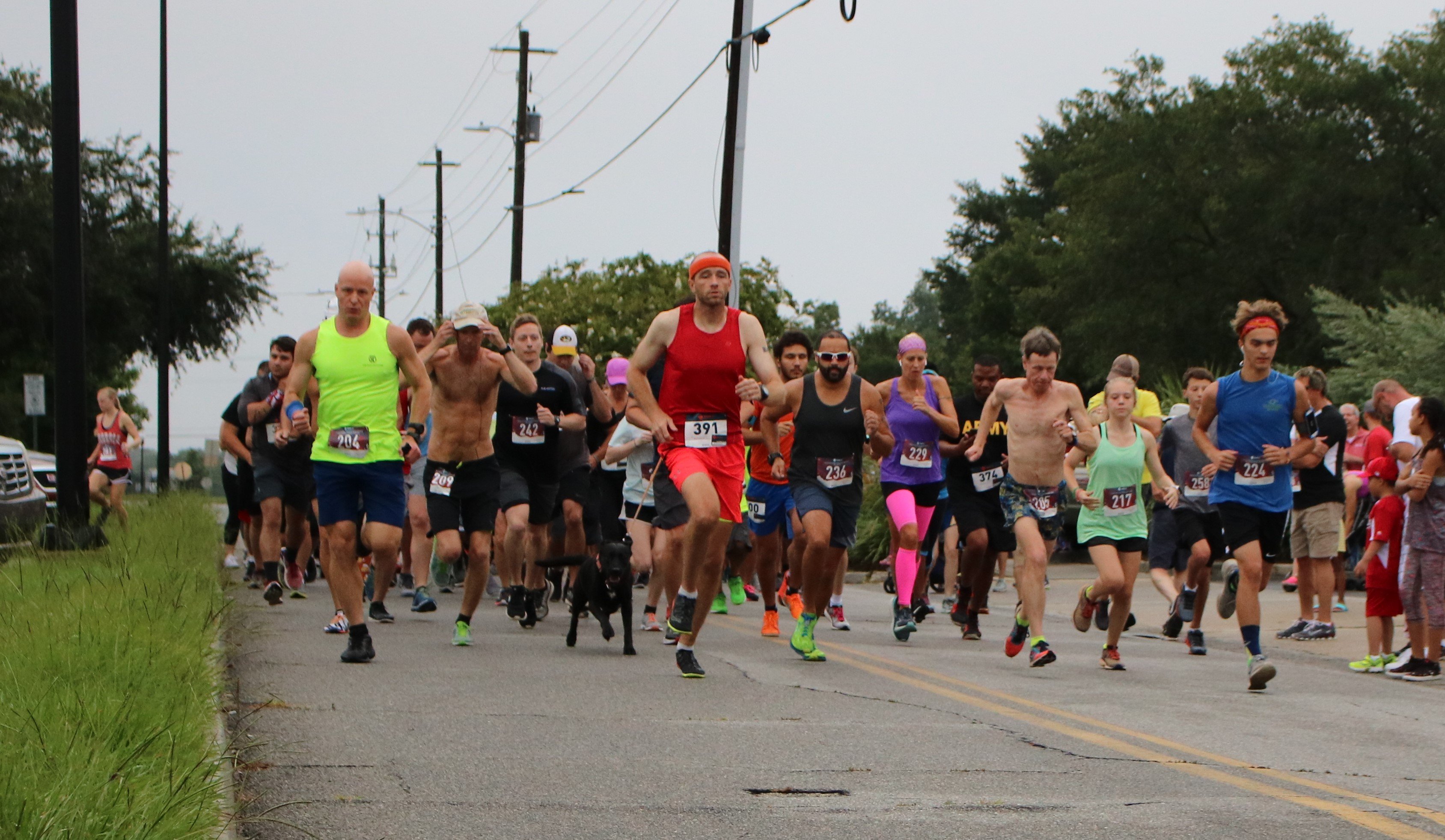 Every Barnes Healthcare Services team member is allotted 40 hours per year of Volunteer Time Off. This creates opportunities for every team member to get out in their community and give back. Team members can choose a non-profit organization or event they are passionate about and volunteer during work hours. Since we launched the program in 2016, our teams have volunteered more than 1,231 hours.
Community Contributions Committee
The Community Contributions Committee (CCC) is a voluntary committee comprised of Barnes team members. The CCC is responsible for reviewing non-profit organizations who want to partner with Barnes, choosing the 5k beneficiary each year, planning group Volunteer Time Off events, planning monthly fundraising efforts, and planning and executing the annual 5k.
Living Bridges Ministry

QUOLA

The Haven

Second Harvest

Hungry at Home

Children's Advocacy Center of Lowndes County

Boys and Girls Club of Valdosta
ACTO

Eldercare of Alachua County

Get A Mammy

Pruitt Health Hospice

Options Now

GA Sheriff's Boys Ranch

Miracle League of Valdosta

Mission 22
Habitat for Humanity

Humane Society

Jacob's Ladder

Easter Seals

Raintree Village

My Father's Business Ministries

Options Now

Girl's Place
Associations & Memberships
Accreditation Commission for Health Care

Association of Diabetes Care & Education Specialists

American Diabetes Association

National Community Pharmacists Association

Georgia Pharmacy Association

Georgia Association of Medical Equipment Suppliers
Florida Alliance of Home Care Services

Community Pharmacy Enhanced Services Network

National Home Infusion Association

American Association for Homecare

VISTAGE World Wide

Managed Healthcare Associates Inc.
VGM & Associates Healthcare MSO

AmerisourceBergen

Good Neighbor Pharmacy

Valdosta -Lowndes Chamber of Commerce

South Georgia Medical Group Management Association

Georgia Small Business Association
A thousand times over, and over, and over I would choose Barnes over the other company. If I have any questions, I can call anytime and get an answer. If I have any issues, they always take care of it. Anything that I might be concerned about – y'all are just on top of everything and have great customer service.
It might sound strange, but I actually enjoy my appointments. I always look forward to the conversations and laughs that we share. Rawlins, my pharmacist, calls me the following day to discuss my lab results and to explain the plan for the week. He is always so caring and makes it very evident that he has my best interests at heart.
My wife has gastroparesis and has a J tube. This has been a major change in her and my lives. A lot of new things to adapt to and a learning curve for the both of us. We have gotten super help from Morgan with issues we had. She is knowledgeable but most importantly caring. We have never met her but already feel like we know her. BRAVO ZULU is the Navy term for a job well done. Morgan deserves a BZ from our family.