In case you missed our last post, peaches were on our list of foods that help keep us hydrated. We talked a little bit about their vitamin makeup, history, and water content. In honor of August being National Peach Month, we'll dive deeper into some interesting Georgia peach facts and a few healthy peach recipe options.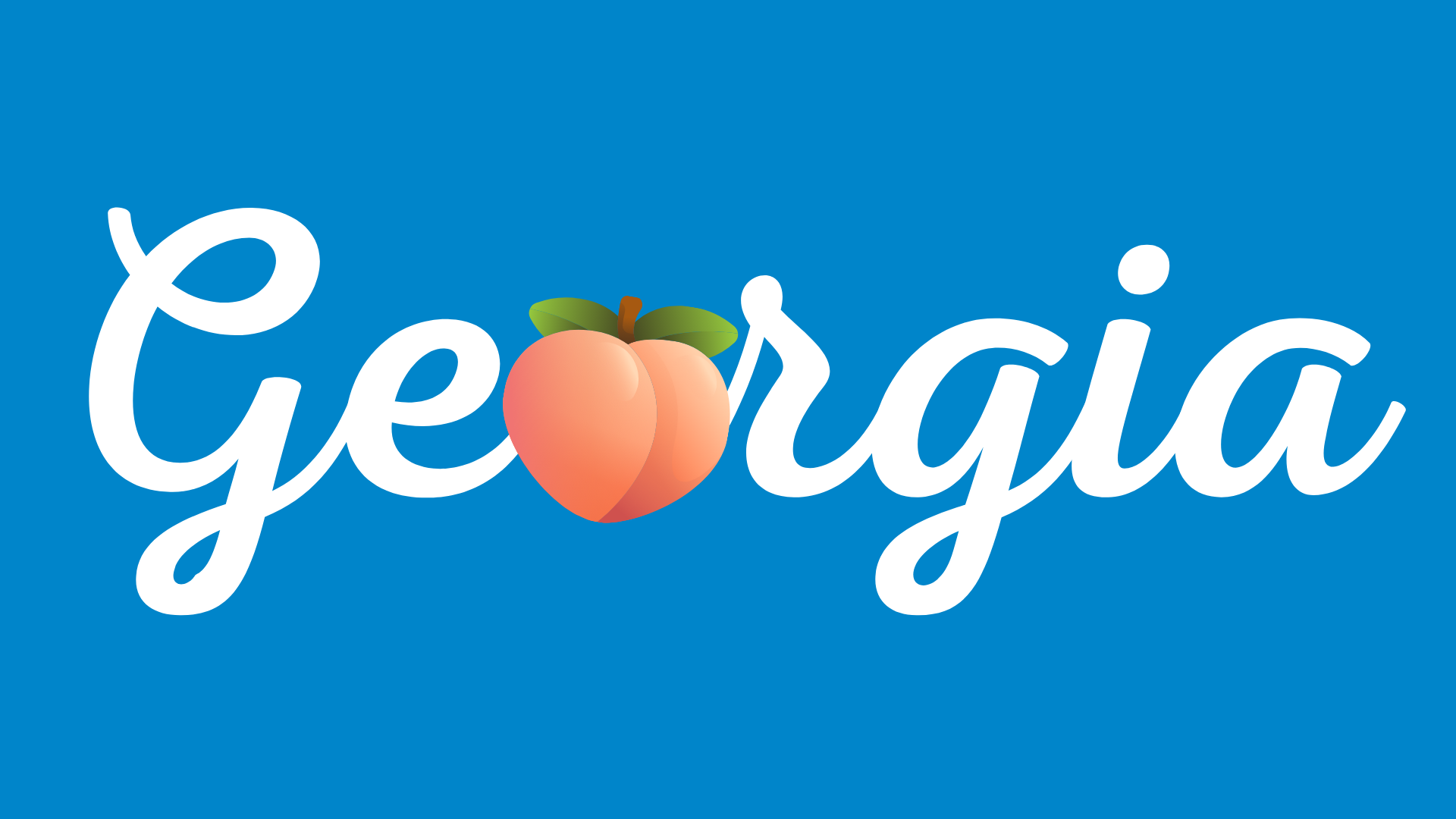 Did you know that Georgia is listed as one of the top four peach-producing states in the country? South Carolina, New Jersey, and California are among the other states helping fuel our peach cravings. We mentioned that peaches originated in China in our last post, but they were first introduced to Georgia back in 1571 on St. Simons and Cumberland Island. Georgians love our peaches, so much so that the World's Largest Peach Cobbler is made every year at the Georgia Peach Festival located in Fort Valley Georgia. Speaking of peach cobbler, keep reading for a healthy twist on a yummy dessert!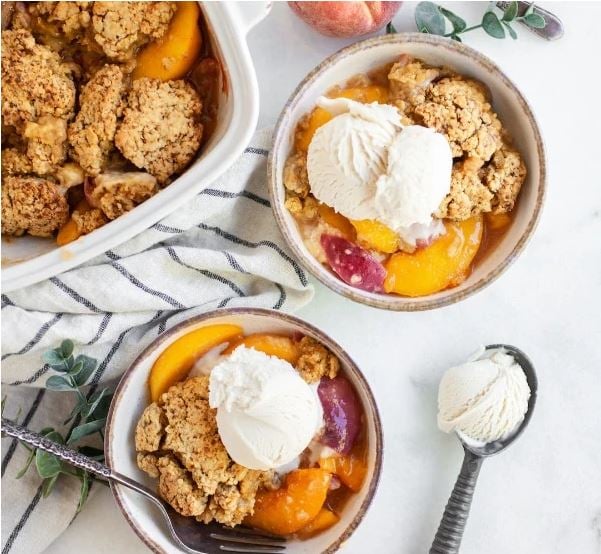 Healthy Peach Cobbler: This recipe is gluten, dairy, and refined-sugar-free! With only 12 ingredients, this can easily be whipped up in under an hour. Ingredients include:
• 4 cups sliced and mostly thawed frozen peaches, or fresh peaches (I used a mix of both)
• 1/4 cup pure maple syrup
• 1 tablespoon cornstarch
• 1/2 tsp cinnamon
• 1 cup all-purpose gluten-free
• 3/4 cup almond flour
• 1 teaspoon baking powder
• 1/4 cup coconut palm sugar
• pinch of salt
• 1 whole egg (or flax egg* for vegan)
• 1/4 cup vegan butter
• 1/4 cup non-dairy milk
Instructions: Preheat oven to 400 degrees. In an 8 x 8-inch baking dish add thawed peach slices, maple syrup, cornstarch, and cinnamon and toss well to combine. In another bowl add flours with baking powder, coconut sugar, salt, and egg (or flax egg*) and mix well to combine. Add in the vegan butter and cut with a pastry cutter or knife to make the mixture crumbly. Lastly, pour in non-dairy milk and mix until just combined. Form 3 inch "patties" with the biscuit dough and layer them over the peach filling. Bake cobbler in the oven for 25 minutes or until cobbler biscuits are browned and filling is bubbling. Divide among bowls while warm and serve with a small dollop of your favorite non-dairy ice cream.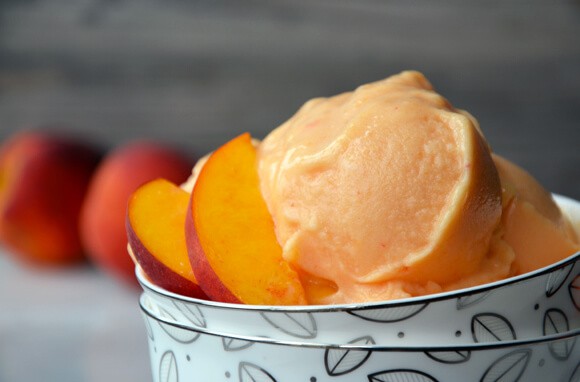 Healthy Peach Frozen Yogurt: This recipe is even more simple, with only 4 ingredients and 2 steps. The best part is that once frozen, this tasty dessert will last up to 1 month. Ingredients include:
• 1 (16-oz.) bag frozen peaches or 4 cups fresh peaches, frozen solid
• 3 Tablespoons agave nectar or honey
• 1/2 cup plain yogurt (non-fat or whole)
• 1 Tablespoon fresh lemon juice
Instructions: Add the frozen peaches, agave nectar (or honey), yogurt, and lemon juice to the bowl of a food processor. Process until creamy, about 5 minutes. Serve the frozen yogurt immediately or transfer it to an airtight container and store it in the freezer.
Summertime is already coming to an end, but we hope these recipes will help you savor the sunshine for just a little bit longer. If you're near Fort Valley, Georgia next June, be sure to stop by and check out the cobbler!